Sesame Street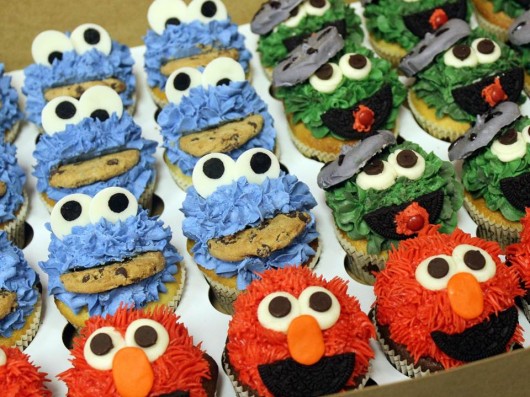 Submitted by: Molly Meek
Neapolitan Cupcake & Gift Shoppe
Though Sesame Street characters are not novel in the baking industry, of all the SS inspired cupcakes we have seen, I think ours have really captured the personalities of four of the main characters: Big Bird, Cookie Monster, Oscar the Grouch and Elmo. Our first order for SS cupcakes was for a half dozen and since posting pictures on Facebook, we have now created dozens of these little guys with each batch getting better and better! See if you agree….
Share this post
Cupcake Secrets on Video

WATCH Wedding Cupcake Secrets for yourself.

The best learning tool available for any cupcake occasion

Let me show you the same secrets to wedding cupcake decorating - professional pastry chefs pay thousands of dollars to learn.

This in-depth "Wedding Cupcake Secrets Video" reveals step-by-step secrets of how to create cupcake masterpieces for any occasion!