Childrens Cakes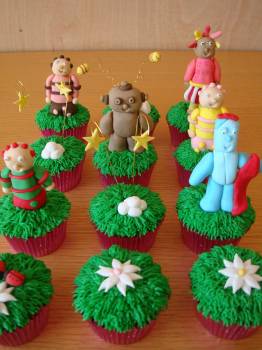 Submitted by: Claire Davys Downing
Claires cupcakes
I have 3 children and they love me baking for them. They give me some fantastic ideas as do their friends. I love working with colors and different piping nozzles to create different textures. You can bring anything to life if you put your mind to it!
Share this post
Cupcake Secrets on Video

WATCH Wedding Cupcake Secrets for yourself.

The best learning tool available for any cupcake occasion

Let me show you the same secrets to wedding cupcake decorating - professional pastry chefs pay thousands of dollars to learn.

This in-depth "Wedding Cupcake Secrets Video" reveals step-by-step secrets of how to create cupcake masterpieces for any occasion!