Alice-In-Wonderland Birthday Cupcakes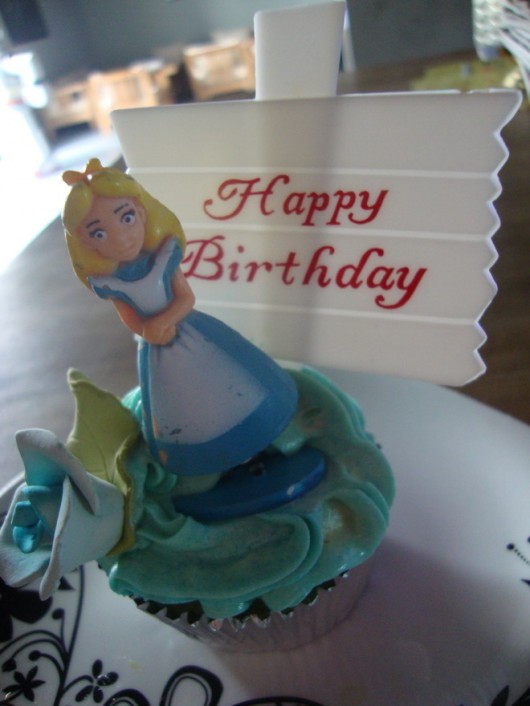 Submitted by: Baker Street Jakarta
We bake an inspiring theme for this November 2011 birthday, the same month with the first publication of Alice's Adventures in Wonderland (commonly shortened to Alice in Wonderland) in 1865 , a novel written by English author Charles Lutwidge Dodgson under the pseudonym Lewis Carroll. It tells of a girl named Alice who falls down a rabbit hole into a fantasy world (Wonderland) populated by peculiar, anthropomorphic creatures.
The tale plays with logic, giving the story lasting popularity with adults as well as children. It is considered to be one of the best examples of the literary nonsense genre, and its narrative course and structure have been enormously influential, especially in the fantasy genre.
We think it would fit for this very special someone: Happy birthday, Bruce!
Share this post
Cupcake Secrets on Video

WATCH Wedding Cupcake Secrets for yourself.

The best learning tool available for any cupcake occasion

Let me show you the same secrets to wedding cupcake decorating - professional pastry chefs pay thousands of dollars to learn.

This in-depth "Wedding Cupcake Secrets Video" reveals step-by-step secrets of how to create cupcake masterpieces for any occasion!