Fuschia Ombre Cupcake Tower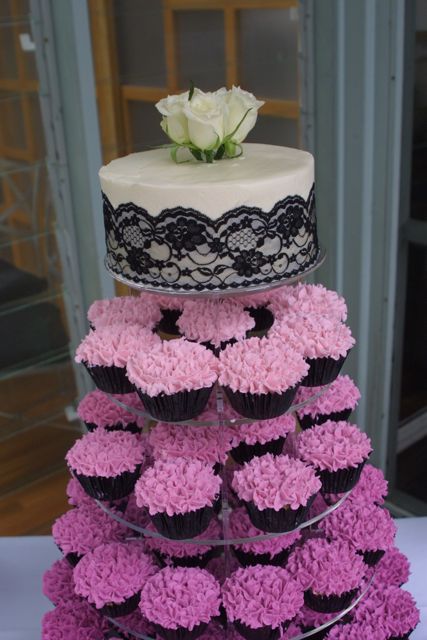 Submitted by: Melissa Gaydon
This cupcake tower was both simple, but elegant. The main objective with this wedding tower was to have each tier of cupcakes grow progressively lighter from the bottom tier up to the top cake. I believe this technique is also known as ombre, meaning shading in French.
I lined each cupcake with black foil patty pans. Each tier had a specific flavour. The top three tiers were Blueberry, followed by a tier of Cookies&Cream and, lastly, but not leastly, Chocolate.
Lemon was the cutting cake flavour. The icing was left white and encircled with a black lace ribbon. They wanted a very simple, natural topper. I placed four fresh rose buds on top to finish of the ensemble.
Share this post
Cupcake Secrets on Video

WATCH Wedding Cupcake Secrets for yourself.

The best learning tool available for any cupcake occasion

Let me show you the same secrets to wedding cupcake decorating - professional pastry chefs pay thousands of dollars to learn.

This in-depth "Wedding Cupcake Secrets Video" reveals step-by-step secrets of how to create cupcake masterpieces for any occasion!