Valentine's Day cupcake ideas that tell a love story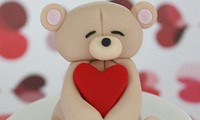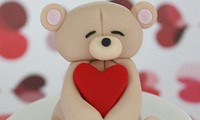 Here's an interesting concept for your Valentine's Day cupcake treat, tell a story. Love-a-Cupcake will take your Valentine's Day cupcake idea and customize it according to your own 'love story'.
Love-a-Cupcake needs to be inspired, so they do not design without some "stories" or suggestions from you. They want to know what will make a difference to the person you give these customized cupcakes to.
Love-a-Cupcake has turned ordinary cupcakes in to extraordinary works of art. These cupcake ideas were inspired by 'LOVING U FROM A DISTANCE'. Enjoy this story!
[nggallery id=4]
If you enjoyed this article, the pictures and/or this site use the (blue and white) "Bookmark and Share Button" below to easily share this post via email or add it to 1 or more of your favorite social bookmarking sites like Facebook, Del.icio.us, Digg, Stumble, etc.—>
Share this post
Cupcake Secrets on Video

WATCH Wedding Cupcake Secrets for yourself.

The best learning tool available for any cupcake occasion

Let me show you the same secrets to wedding cupcake decorating - professional pastry chefs pay thousands of dollars to learn.

This in-depth "Wedding Cupcake Secrets Video" reveals step-by-step secrets of how to create cupcake masterpieces for any occasion!