Global Cupcake Experience!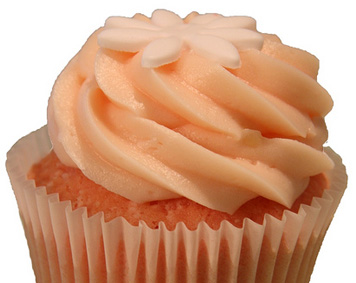 What do you get when you bring together the finest cupcake ideas from the Northern & Southern Hemisphere's?  An interesting concept called the "Global Cupcake Experience!" This idea is so fresh no one has done anything of its kind before.



The Global Cupcake Experience event will take place from May 26, 2009 to May 30, 2009 in Austin Texas.  Sugar Mama's Bakeshop a local family-owned bakery will host guest baker Jess, from Australia's Sugadeaux Cupcakes, who features yummy treats with a distinctly Australian flair.



This idea is sure to be duplicated at other cupcakeries in the United States and around the world, follow us on Twitter so you can start receiving updates about other unique cupcake ideas.



Sugar Mama's Bakeshop unique flavors include an American breakfast favorite, French Toast. This treat is a maple cupcake topped with a swirl of cinnamon sugar and finished off with cinnamon cream cheese frosting. What a great way to start your day!



Sugadeaux Cupcakes unique flavors include a moist champagne cupcake with pink champagne frosting – perfect for celebrations! Each Cupcakery takes pride in never using shortcuts or cake mix they only use the finest quality ingredients.


[nggallery id=10]


If you enjoyed this article, the pictures and/or this site, please use the (blue and white) "Bookmark and Share button" below to easily share this post via email or add it to 1 or more of your favorite social bookmarking sites like Facebook, Del.icio.us, Digg, Stumble, etc or just retweet it.
Share this post
Cupcake Secrets on Video

WATCH Wedding Cupcake Secrets for yourself.

The best learning tool available for any cupcake occasion

Let me show you the same secrets to wedding cupcake decorating - professional pastry chefs pay thousands of dollars to learn.

This in-depth "Wedding Cupcake Secrets Video" reveals step-by-step secrets of how to create cupcake masterpieces for any occasion!