Cupcake bouquet – cupcake decorating ideas specifically for Valentine's Day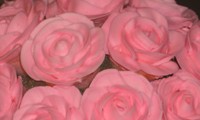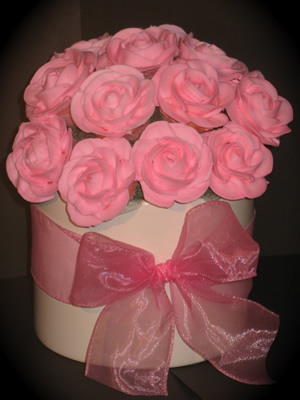 These were all made specifically for Valentine's Day. Two Parts Sugar wanted to do some fun cupcakes, some simple cupcakes, and a couple other options other than boxed cupcakes! They created the mini cupcake bouquet which is so beautiful you don't believe those rose like flowers are actually cupcakes. Giving your Valentine a cupcake bouquet is the perfect for a gift it will surely be a hit!
HAPPY VALENTINE'S DAY from the Two Parts Sugar kitchen!
[nggallery id=5]
If you enjoyed this article, the pictures and/or this site, please use the (blue and white) "Bookmark and Share button" below to easily share this post via email or add it to 1 or more of your favorite social bookmarking sites like Facebook, Del.icio.us, Digg, Stumble, etc.
Share this post
Cupcake Secrets on Video

WATCH Wedding Cupcake Secrets for yourself.

The best learning tool available for any cupcake occasion

Let me show you the same secrets to wedding cupcake decorating - professional pastry chefs pay thousands of dollars to learn.

This in-depth "Wedding Cupcake Secrets Video" reveals step-by-step secrets of how to create cupcake masterpieces for any occasion!