Upside Down Pineapple Cupcakes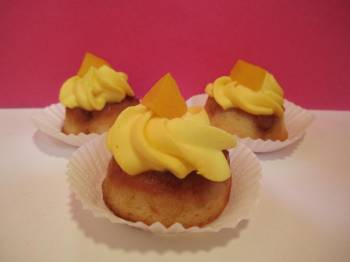 Submitted by: Linnie Marcus
These are just the best little 2 bite summer cupcakes around! And hey! Who says a cupcake has to be upright!? These wonderfully yummy cupcakes are also topped with mango infused whipped cream frosting and real mango!! Yum!
Share this post
Cupcake Secrets on Video

WATCH Wedding Cupcake Secrets for yourself.

The best learning tool available for any cupcake occasion

Let me show you the same secrets to wedding cupcake decorating - professional pastry chefs pay thousands of dollars to learn.

This in-depth "Wedding Cupcake Secrets Video" reveals step-by-step secrets of how to create cupcake masterpieces for any occasion!