Three Tips for Making Professional Cupcakes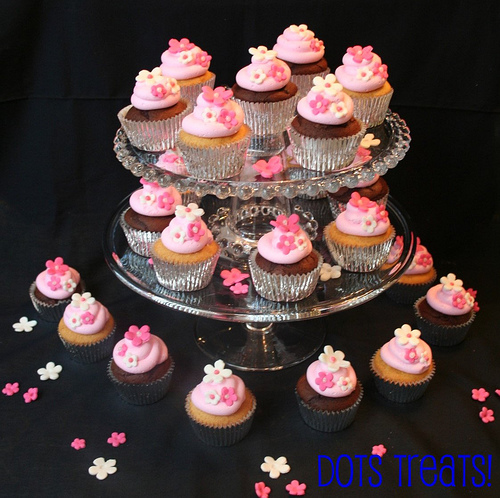 Submitted by: Rosie Bridger
Cupcakes are all the rage right now. They're small in size, but still filling and you'll be surprised at just how much flavour you can pack into them. They are incredibly versatile and look just as great in a small gift box tied with ribbon as they do stacked up high in place of a traditional wedding cake. If you find you are a dab hand at creating the perfect cupcakes, there is a huge demand for them at the moment and you may be able to start your own online business and sell your delicious treats. Here are five tips to help turn your average cupcakes into extraordinary cupcakes.
Correct measurements are key
If you are thinking about starting your own cupcake business, uniformity amongst your goods is a definite must and the only way you can do this is by making sure you use the correct measurements for each and every batch you make. Having treats that vary every time doesn't give off the professionalism so measuring your ingredients as opposed to a pinch or a handful or something will help you make perfect cupcakes every time. Liquids are best measured in clear beakers sat on a level surface and things such as flour or sugar should be measured in nesting cups.
Keep a close eye on your treats while they're cooking
As with most baked goods, a lot of flavour can be lost when you overcook your food. To ensure you don't make the same mistakes, always make sure you keep your cupcakes in the oven for the right amount of time and not a minute longer. Smaller cupcakes will need less time and the larger ones will need longer but you should always check your cupcakes around the minimum suggested amount of time as oven types do vary quite a bit and as they say, it's better to be safe than sorry! For larger designs, a clean knife should reveal if your cupcake is cooked all the way through and for smaller ones, try a tooth pick. If you pull the tester out and it has any liquid/stickiness on it, your treats are not ready.
Be creative
With the cupcake industry being so popular at the moment, you need to do as much as you can to make your treats stand out and this is where you can get really creative. A bit of food dye and colored frosting can go a long way. The way you present your treats is almost as important as the taste. If you are considering starting a business that specializes in elaborate cupcake designs, you need to make sure your creativity is easy to see from your website and has the wow factor.
There are a number of things to consider when it comes to starting your own businessonline and if you enjoy making cupcakes for your friends and family, why not see if you could potentially make some extra money by selling these online.
Share this post
Cupcake Secrets on Video

WATCH Wedding Cupcake Secrets for yourself.

The best learning tool available for any cupcake occasion

Let me show you the same secrets to wedding cupcake decorating - professional pastry chefs pay thousands of dollars to learn.

This in-depth "Wedding Cupcake Secrets Video" reveals step-by-step secrets of how to create cupcake masterpieces for any occasion!