Sparkly Halloween Cupcakes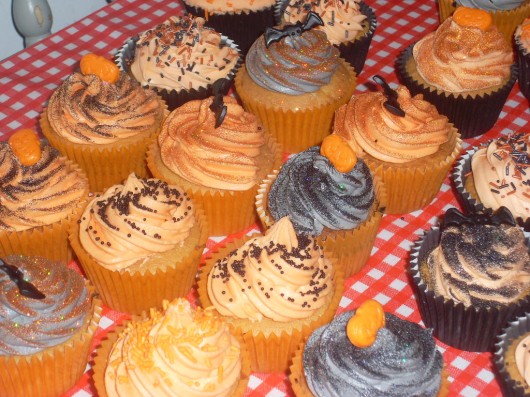 Submitted by: michala austin
The Vanilla Butterfly Cupcake Company
Although halloween cupcakes are supposed to be scary – i cant help adding a bit of sparkle to my cupcakes. In keeping with halloween colours I decided on using all orange and black decoration, colourings and cake cases. I used a basic vanilla butter frosting for the topping and vanilla sponge for the base. and lots of sparkle. They went down a treat!!! Trick or treat!
Share this post
Cupcake Secrets on Video

WATCH Wedding Cupcake Secrets for yourself.

The best learning tool available for any cupcake occasion

Let me show you the same secrets to wedding cupcake decorating - professional pastry chefs pay thousands of dollars to learn.

This in-depth "Wedding Cupcake Secrets Video" reveals step-by-step secrets of how to create cupcake masterpieces for any occasion!