S'mores Cupcakes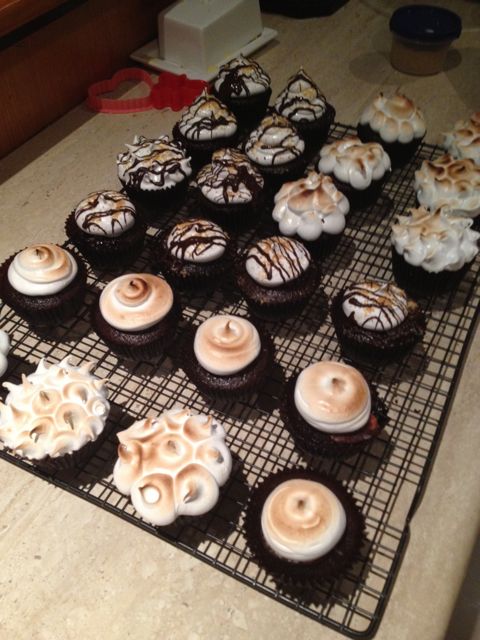 Submitted by: Melissa Gaydon
I have been hanging to make S'mores cupcakes for such a long time now. I have read a lot blogs about them and have become obsessed by the idea: Biscuit, Chocolate, & Toasted Marshmallow all wrapped up in a cupcake package.
I made the test batch with my 4 year old daughter. I started off by making a crumb base for the S'mores cupcakes much like a cheesecake bottom. I then sprinkled each crumb base with shaved chocolate. I decided to add a marshmallow centre. Essentially, the marshmallows completely melted in the cooking process, but they tasted yummy inside the cupcake.
After a lot of whipping, and I mean A LOT, I had my meringue icing just right. I piped it on in various designs some multi-peaked, some blobs, some swirled up high. I toasted some directly under the grill. It worked a treat. For the untoasted ones, I drizzled melted dark chocolate and sprinkled with biscuit crumbs. I loved the look of them.
Share this post
Cupcake Secrets on Video

WATCH Wedding Cupcake Secrets for yourself.

The best learning tool available for any cupcake occasion

Let me show you the same secrets to wedding cupcake decorating - professional pastry chefs pay thousands of dollars to learn.

This in-depth "Wedding Cupcake Secrets Video" reveals step-by-step secrets of how to create cupcake masterpieces for any occasion!