Sesame Street Characters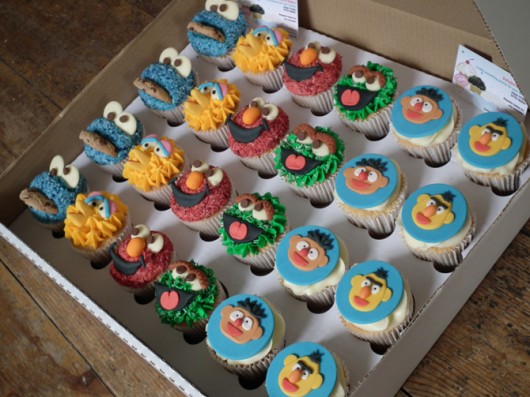 Submitted by: Hayley Lankston
Customer wanted some cupcakes for a christening and suggested Sesame Street characters. All decorations were handmade by me.
Cookie monster is topped in blue butter frosting and rolled in blue desiccated coconut, white chocolate buttons for eyes.
Big Bird is yellow butter frosting, white chocolate buttons with royal icing for eyelids, and sugarpaste beat
Elmo, red butter frosting rolled into red desiccated coconut, sugarpaste nose & mouth, chocolate buttons for eyes
Oscar, Green butter frosting with green desiccated coconut sprinkled on top, mouth & brows sugarpaste, eyes buttons
Bert & earnie – 2d sugarpaste toppers.
Share this post
Cupcake Secrets on Video

WATCH Wedding Cupcake Secrets for yourself.

The best learning tool available for any cupcake occasion

Let me show you the same secrets to wedding cupcake decorating - professional pastry chefs pay thousands of dollars to learn.

This in-depth "Wedding Cupcake Secrets Video" reveals step-by-step secrets of how to create cupcake masterpieces for any occasion!