Owl Cupcakes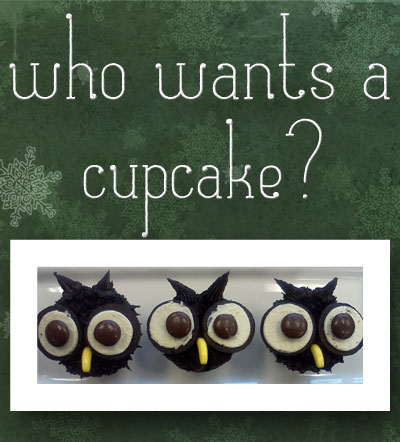 Submitted by: Robyn Heirtzler
Staying up late at our shop night after night brought us to the internet to search pics of various cupcakes. Invariably, we turned to night owl and we decided to play with an owl cupcake. What a ball! It's a simple chocolate cupcake with dark-chocolate icing applied with a star tip and two Oreos for the eyes. The eyeballs are Hershey's drops, the nose a banana shaped Runt.
Enjoy!
Share this post
Cupcake Secrets on Video

WATCH Wedding Cupcake Secrets for yourself.

The best learning tool available for any cupcake occasion

Let me show you the same secrets to wedding cupcake decorating - professional pastry chefs pay thousands of dollars to learn.

This in-depth "Wedding Cupcake Secrets Video" reveals step-by-step secrets of how to create cupcake masterpieces for any occasion!