Olivia the Pig Birthday Party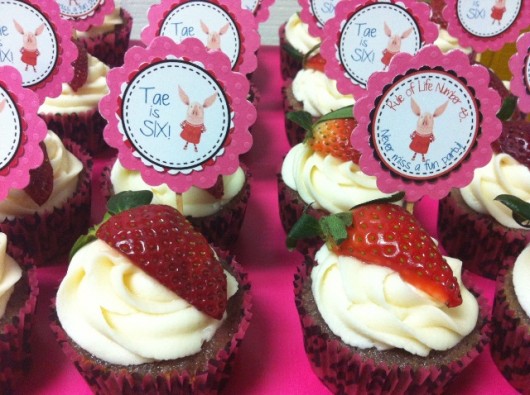 Submitted by: Lamorea Stanton
That's So Morie Cupcakes
These cupcakes were inspired by the 'Olivia the Pig'! Cupcake flavor was strawberry w/cream cheese frosting. Each cupcake was topped with a strawberry and 'Olivia the Pig' personalized cupcake topper which gave each cupcake an added special flair!
Icing was piped with a Wilton 1A tip. Cupcake topper sheets were purchased from Etsy and I handmade each topper using scalloped punchers and toothpicks. I had way too much fun creating these!
Cupcake stand was created from two boxes and decorated with wrapping paper, ribbon and glitter paper.
Share this post
Cupcake Secrets on Video

WATCH Wedding Cupcake Secrets for yourself.

The best learning tool available for any cupcake occasion

Let me show you the same secrets to wedding cupcake decorating - professional pastry chefs pay thousands of dollars to learn.

This in-depth "Wedding Cupcake Secrets Video" reveals step-by-step secrets of how to create cupcake masterpieces for any occasion!