Mint Chocolate Brownie Cupcakes with Chocolate Ganache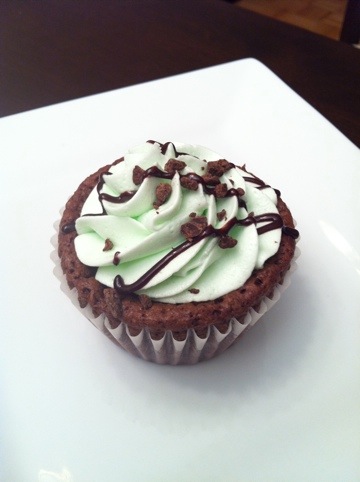 Submitted by: Keith Pinto
Buttercream & Bacon
A chocolatey cupcake with a hint of mint (think mint Girl Guide cookies) was what we were aiming for when we started and we got exactly that. Mint chocolate brownie base with a ball of chocolate ganache that is covered with mint buttercream. Just to top it all off sprinkled with chopped up chocolate and drizzled with chocolate ganache.
Share this post
Cupcake Secrets on Video

WATCH Wedding Cupcake Secrets for yourself.

The best learning tool available for any cupcake occasion

Let me show you the same secrets to wedding cupcake decorating - professional pastry chefs pay thousands of dollars to learn.

This in-depth "Wedding Cupcake Secrets Video" reveals step-by-step secrets of how to create cupcake masterpieces for any occasion!