Gingerbread Cupcakes!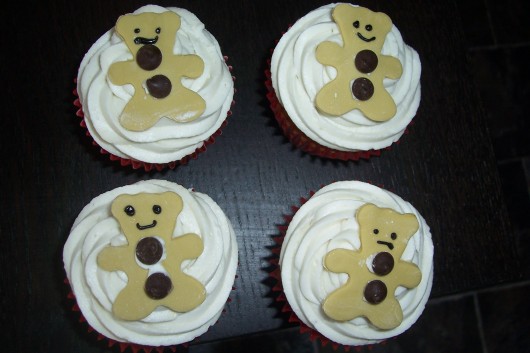 Submitted by: Haley Sanderson
I wanted something different that the usual vanilla and chocolate cupcakes, so after much research I decided on Gingerbread cupcakes! Very moist and full of yummy cinnamon flavour, topped with Vanilla frosting and a gorgeous handmade teddy! YUM!
Share this post
Cupcake Secrets on Video

WATCH Wedding Cupcake Secrets for yourself.

The best learning tool available for any cupcake occasion

Let me show you the same secrets to wedding cupcake decorating - professional pastry chefs pay thousands of dollars to learn.

This in-depth "Wedding Cupcake Secrets Video" reveals step-by-step secrets of how to create cupcake masterpieces for any occasion!