Cupcake Napolitan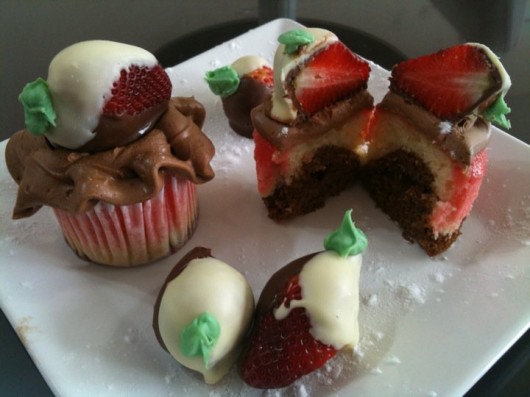 Submitted by: Edilene Araujo
LeneCakes Delicious
Lenecakes Delicious just released his cupcake signed. Cupcake Napolitan. Delicious chocolate cupcake, vanilla and strawberry, topped with milk chocolate ganache and topped with fresh strawberry chocolate. This fell in love delight of our customers and doing the greatest success.
Like any good housewife, I began cooking for family and friends, and lately he had been posting on facebook all that cooking .. Requests for me to sell my dishes were frequent, then the outcast, last week I decided to start the LeneCakes Delicious, producing delicious cupcakes, cakes and Cakepops. In Brazil, the cupcakes are very trendy, so let's seize this opportunity.
Share this post
Cupcake Secrets on Video

WATCH Wedding Cupcake Secrets for yourself.

The best learning tool available for any cupcake occasion

Let me show you the same secrets to wedding cupcake decorating - professional pastry chefs pay thousands of dollars to learn.

This in-depth "Wedding Cupcake Secrets Video" reveals step-by-step secrets of how to create cupcake masterpieces for any occasion!