Pretty in Pink & Purple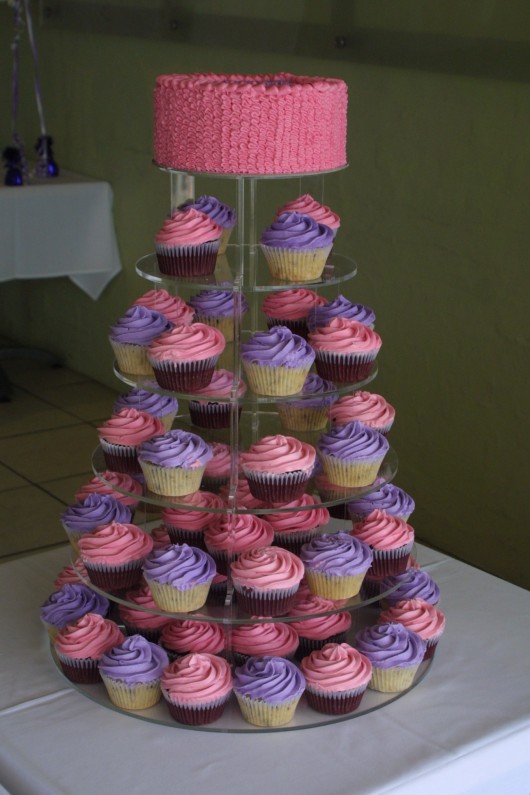 Submitted by: Kiss My Cupcake
I love surprises, so I was thrilled when I was asked to create a surprise 60th birthday cake with matching cupcakes. Only request from the customer was pink & purple icing.
I used the opportunity to make my first ruffle cake. You can add ruffles to your by using a rose petal tip. The smaller the tip, the teenier & tighter the ruffles.
I chose a small rose tip in order to make the small cake appear quite delicate and soft with the tiny ruffles. Just hold the rose tip perpendicular to the base, zigzagging back & forth until you reach the top.
The cupcakes had 1M buttercream swirls in pink & purple to compliment the top cake. Very pretty in pink & purple.
Share this post
Cupcake Secrets on Video

WATCH Wedding Cupcake Secrets for yourself.

The best learning tool available for any cupcake occasion

Let me show you the same secrets to wedding cupcake decorating - professional pastry chefs pay thousands of dollars to learn.

This in-depth "Wedding Cupcake Secrets Video" reveals step-by-step secrets of how to create cupcake masterpieces for any occasion!