Mario Bros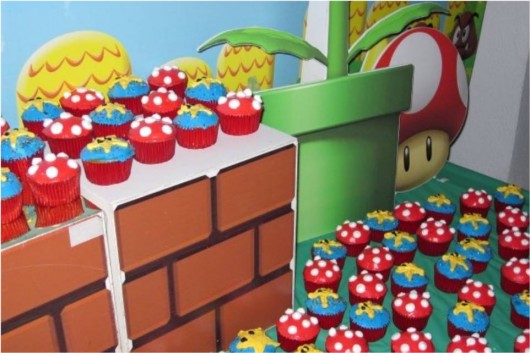 Submitted by: Tanya Lozano
These Mario Bros inspired cupcakes were the joy of the kids in this themed party.
Toad and Star cupcakes delighted the guests and complemented the set of the candy table.
They are vanilla and chocolate cupcakes with lemon/meringue frosting.
Everyone got 1up+

Share this post
Cupcake Secrets on Video

WATCH Wedding Cupcake Secrets for yourself.

The best learning tool available for any cupcake occasion

Let me show you the same secrets to wedding cupcake decorating - professional pastry chefs pay thousands of dollars to learn.

This in-depth "Wedding Cupcake Secrets Video" reveals step-by-step secrets of how to create cupcake masterpieces for any occasion!