I LOVE Cupcakes!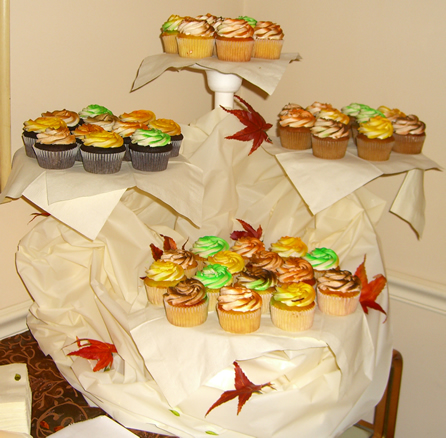 THE BEGINNING


C-Squared's Cupcake Crawl
(on the hunt for the world's best cupcakes ideas, cupcake café's and cupcake paraphernalia).


I've always loved cupcakes.  I remember elementary school birthday parties with cupcakes and still have the pans my mom and I baked them in for my own parties.  I have fond memories of my mom teaching my nieces how to frost cupcakes by "dipping and swirling" them in a bowl of whipped chocolate frosting.  Whenever I pass a school bake sale, I reach past the snickerdoodles, Rice Krispy treats and brownies for the beloved cupcakes.  I LOVE Cupcakes.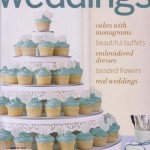 So imagine my delight in 2003 when I was checking out of a grocery store. There it was, two aisles down.  It was beautiful.  It was enticing. It was the Winter 2003 cover of Martha Stewart weddings magazine. What a beautiful sight. The colors. The artistry. The symmetry. The CUPCAKES!  I bought my first Martha Stewart magazine that day.


That was 2003.  Fast forward four years to 2007.  I was planning a party for my father's 75th birthday. Hmmm, I thought.  What to do for a cake?  Memory recall to the magazine cover. Epiphany – I'll do cupcakes. So where do I find someone who will do something like the cover of the magazine? Google.


Oh my gosh. They're everywhere, all over the internet.  Cupcake tiers for every occasion – birthdays, weddings, kids' parties, showers. You name it, there's a cupcake idea.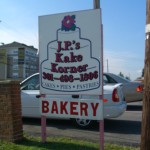 I settled on JPs Kake Korner on Route 1 in Laurel Maryland for the price, convenience, flavors, customer-service and, of course, taste.  I loved how I could order a variety of colors and flavors to appeals to the tastes of many.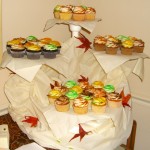 The cupcake tier for the party was a hit!  They were easy to serve, easily transportable for guests to take home, and best of all, a cinch for cleanup.  "Mission Accomplished."  Result: success.


What more can I say.  I LOVE cupcakes.
On the cupcake prowl,
C2




Share this post
Cupcake Secrets on Video

WATCH Wedding Cupcake Secrets for yourself.

The best learning tool available for any cupcake occasion

Let me show you the same secrets to wedding cupcake decorating - professional pastry chefs pay thousands of dollars to learn.

This in-depth "Wedding Cupcake Secrets Video" reveals step-by-step secrets of how to create cupcake masterpieces for any occasion!