Bubble Gum Ball Cupcakes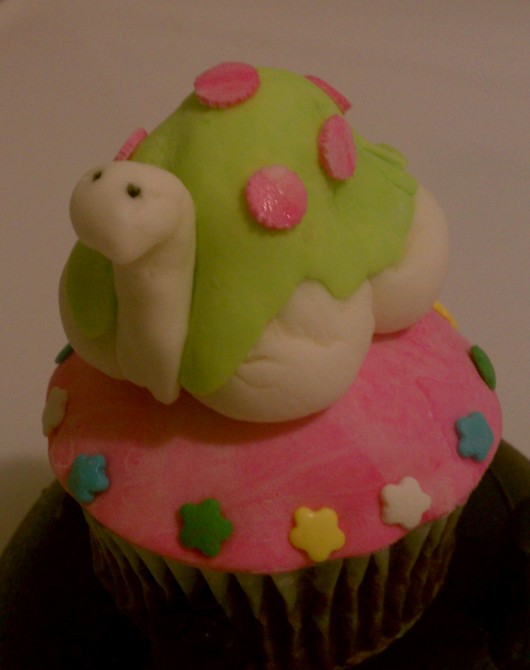 Submitted by: Lindsay Cammisa
These are my Bubble Gum Ball Cupcakes I just made for a Birthday order the other day.
They are a Vanilla Cupcake with a Marshmallow Buttercream food-colored Pink to look like Bubble Gum with a Giant Gum Ball for garnish.
These are a perfect idea for a birthday also very quick and easy!
This next one isn't really a Birthday idea, although it probably could be. This was my first time ever working with Fondant besides covering a cupcake. Also this is home made Marshmallow fondant.
I love Turtles, so I figured id try and make one and well, it didn't come out 100% perfect but its not bad for a first timer.
Share this post
Cupcake Secrets on Video

WATCH Wedding Cupcake Secrets for yourself.

The best learning tool available for any cupcake occasion

Let me show you the same secrets to wedding cupcake decorating - professional pastry chefs pay thousands of dollars to learn.

This in-depth "Wedding Cupcake Secrets Video" reveals step-by-step secrets of how to create cupcake masterpieces for any occasion!