Irish eyes seek St. Patrick's Day cupcake ideas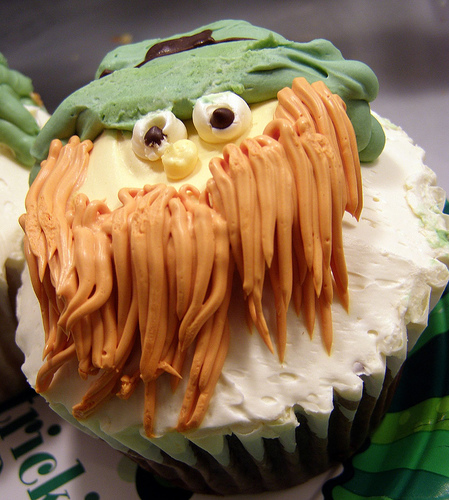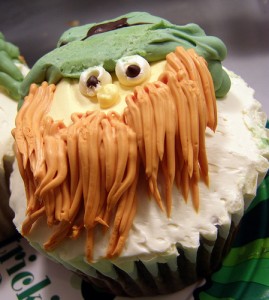 Cupcake decorating ideas are not limited to the major holidays. On St. Patrick's Day, observed by the Irish (or anyone wearing, eating or drinking anything green) you will find some of the cutest cupcake ideas ever!
The ideas range from green velvet cupcakes with vanilla butter cream to cupcakes adorned with both large and small shamrocks handmade from fondant.
There are many scrumptious flavors like sour cream chocolate cake, filled with mint cream cheese, topped with a vanilla, chocolate, or mint buttercream.
Some of the most impressive cupcake ideas feature the every popular leprechauns. No matter what tradition you follow, you will surely seeing green on St. Paddy's Day so don't adjust your glasses.
Happy St Patrick's Day !!!
For the best view of the pictures click on the [View with PicLens] link below.

[nggallery id=7]
If you enjoyed this article, the pictures and/or this site, please use the (blue and white) "Bookmark and Share button" below to easily share this post via email or add it to 1 or more of your favorite social bookmarking sites like Facebook, Del.icio.us, Digg, Stumble, etc.
Share this post
Cupcake Secrets on Video

WATCH Wedding Cupcake Secrets for yourself.

The best learning tool available for any cupcake occasion

Let me show you the same secrets to wedding cupcake decorating - professional pastry chefs pay thousands of dollars to learn.

This in-depth "Wedding Cupcake Secrets Video" reveals step-by-step secrets of how to create cupcake masterpieces for any occasion!