Feminine and Delicious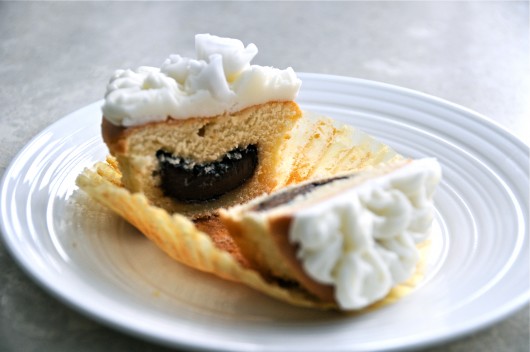 Submitted by: Camille Rancourt
I know my mother loves to receive flowers on her birthday which is why I thought of edible flowers on cupcakes would be a great creative home-made gift ! Further more, I thought all women like classic feminine cupcakes which explains the cupcakes with the chocolate decorations !
For the flowers i used fondant and food colouring; You can do any flavour of cupcake; depends on your mothers taste!
My fav is nutella filled cupcake: once your cake batter is made, pour a bit in each baking cup, add a spoonful of nutella, then top with more batter
cook according to the batter instructions, frost & serve

Share this post
Cupcake Secrets on Video

WATCH Wedding Cupcake Secrets for yourself.

The best learning tool available for any cupcake occasion

Let me show you the same secrets to wedding cupcake decorating - professional pastry chefs pay thousands of dollars to learn.

This in-depth "Wedding Cupcake Secrets Video" reveals step-by-step secrets of how to create cupcake masterpieces for any occasion!