Cute Easter Bunny Cupcakes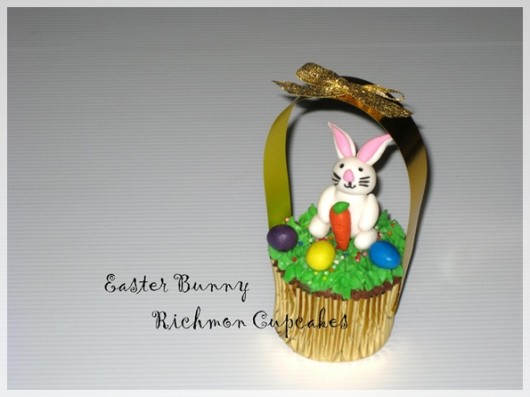 Submitted by: Ramona Gunawan
My ideas for Easter Cupcakes is a cute white bunny and 3 colourfull eggs made from fondant and i put it in the green-green grass buttercream.
Then i cut out gold plastic ribbon, then stick it with glue on the cupcakes paper.
Hope u like my idea.
Share this post
Cupcake Secrets on Video

WATCH Wedding Cupcake Secrets for yourself.

The best learning tool available for any cupcake occasion

Let me show you the same secrets to wedding cupcake decorating - professional pastry chefs pay thousands of dollars to learn.

This in-depth "Wedding Cupcake Secrets Video" reveals step-by-step secrets of how to create cupcake masterpieces for any occasion!