Cupcake Easter Basket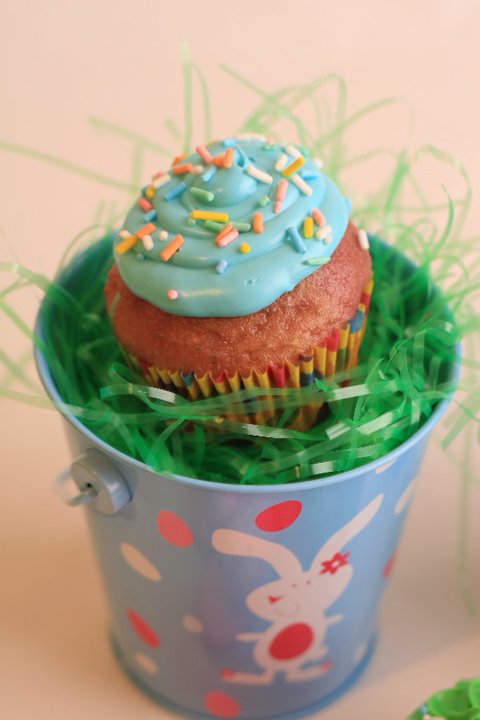 Submitted by: Jill Fontaine
Stay Calm Cupcake Shop
Who needs Easter Eggs when you can have Easter cupcakes??
The Simple Vanilla cupcakes with homemade buttercream frosting are the perfect treat for any Easter lovin' kid or adult.
Take a basic vanilla cupcake recipe and separate it into 3 different bowls. Dye each bowl of batter a different color. I like to use blue, lime green, and pink.
Pour the batter into festive Easter themed cupcake liners and bake per recipe direction.
Then take a classic buttercream frosting and dye it any color you want. The brighter the colors, the better!
Pipe your colorful frosting onto your cupcakes, finish with some Easter sprinkles and enjoy1 It's simple, sweet, and very festive!!
For decoration ideas, place each cupcake in a small Easter pale – these would make adorable table settings!!
Good luck, and Happy Easter!
Share this post
Cupcake Secrets on Video

WATCH Wedding Cupcake Secrets for yourself.

The best learning tool available for any cupcake occasion

Let me show you the same secrets to wedding cupcake decorating - professional pastry chefs pay thousands of dollars to learn.

This in-depth "Wedding Cupcake Secrets Video" reveals step-by-step secrets of how to create cupcake masterpieces for any occasion!