Marzipan decorations for Christmas Cupcake Ideas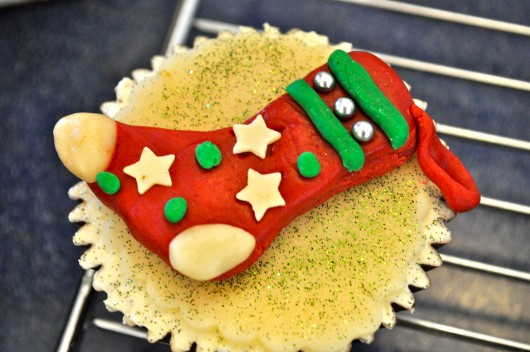 Submitted by: January Cervantes
Soulcialize's created Christmassy gingerbread cupcakes (vegan, wheat/gluten free) with a rum sunflower 'buttercream' decorated with marzipan snowmen, candy canes, marzipan Christmas puddings.
Inspired by Austrian Lebkuchen – rich in warming spices, moist and light. If Christmas had a taste this cupcake would encompass it!
Use gel color to jazz up natural marzipan… but do wear disposable gloves (thinner than rubber gloves but still protects your hands from representing the rainbow).
Use pastry/cookie cutters to add a base to the cupcake or help create a stencil on the cupcake.
Think of it like Playdoh – your creativity is the only obstacle to producing fun and festive cupcakes.
Share this post
Cupcake Secrets on Video

WATCH Wedding Cupcake Secrets for yourself.

The best learning tool available for any cupcake occasion

Let me show you the same secrets to wedding cupcake decorating - professional pastry chefs pay thousands of dollars to learn.

This in-depth "Wedding Cupcake Secrets Video" reveals step-by-step secrets of how to create cupcake masterpieces for any occasion!