Happy Holiday Cupcakes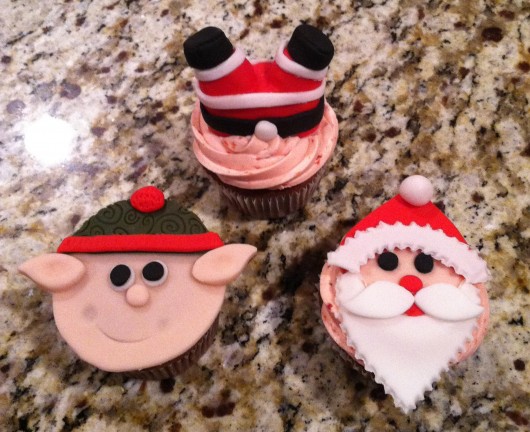 Submitted by: Joanne Connors
Missy Muffet Cupcakes & Treats
For the Holidays someone celebrating Christmas wanted a little more cheer. So they decided to have some cupcakes! Santa and elf cupcakes to make you smile

Santa face and elf face are made from fondant. Stuck santa is hand molded with fondant.
Share this post
Cupcake Secrets on Video

WATCH Wedding Cupcake Secrets for yourself.

The best learning tool available for any cupcake occasion

Let me show you the same secrets to wedding cupcake decorating - professional pastry chefs pay thousands of dollars to learn.

This in-depth "Wedding Cupcake Secrets Video" reveals step-by-step secrets of how to create cupcake masterpieces for any occasion!