Christmas Tree cupcakes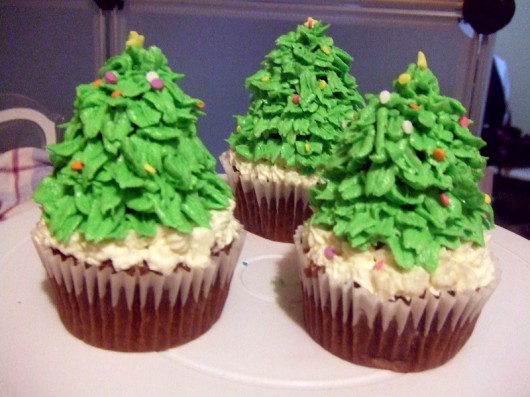 Submitted by: Maly Nakano
I love to create new and exciting ideas on cupcakes! A small canvas but none the less, can be turned into a work of art!
I am based in Sydney Australia and create cakes, cupcakes and edible gifts for all occasions. I'm showcasing my Christmas tree cupcakes, made with chocolate mud cupcakes, buttercream and sprinkles, to get people into the holiday season!
Share this post
Cupcake Secrets on Video

WATCH Wedding Cupcake Secrets for yourself.

The best learning tool available for any cupcake occasion

Let me show you the same secrets to wedding cupcake decorating - professional pastry chefs pay thousands of dollars to learn.

This in-depth "Wedding Cupcake Secrets Video" reveals step-by-step secrets of how to create cupcake masterpieces for any occasion!