Mexican "Piñata" themed…Chocolate Cupcakes!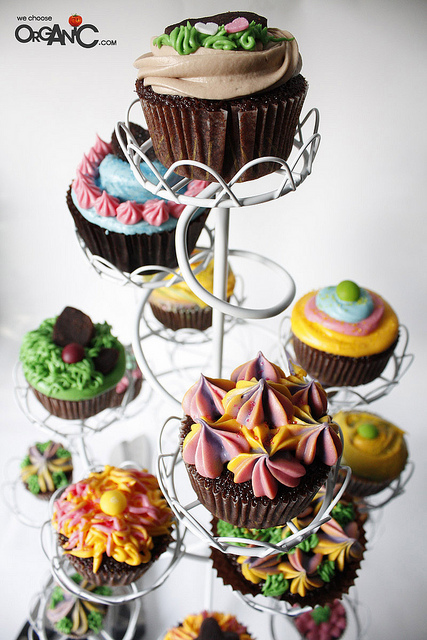 Submitted by: niner g
Yesterday was my boyfriend,s birthday and since he is Mexican and because he misses his country so much, I decided to get a little bit of Mexico to our place!
Our dearest friends Kris and Jeff helped me out with everything, we planned to give Diego a piñata for his birthday. He has not been doing that for over 15 years so we thought it would be much fun for him to go "back".
I just loooved the piñata we got for him, the colors were awesome, so bright and colorful, I immediately knew what kind of sweet treats I'm going to bake for him. And in which colors.
So this week I was busy in my niner kitchen making:
- Cake Bites
- Cake Pops
- aaaand Cupcakes (of course…can't have a party without them!)
…Everything in the same color scheme as the piñata. Believe me it was a hit.
Not just the taste but to look at all these sweet treats made everyone hungry and so happy. You just have to smile when you see things like that. Not just when you're a child

I use Wilton color gel, Sugar Flair food coloring gel and Wilton tips for decorating.
Share this post
Cupcake Secrets on Video

WATCH Wedding Cupcake Secrets for yourself.

The best learning tool available for any cupcake occasion

Let me show you the same secrets to wedding cupcake decorating - professional pastry chefs pay thousands of dollars to learn.

This in-depth "Wedding Cupcake Secrets Video" reveals step-by-step secrets of how to create cupcake masterpieces for any occasion!